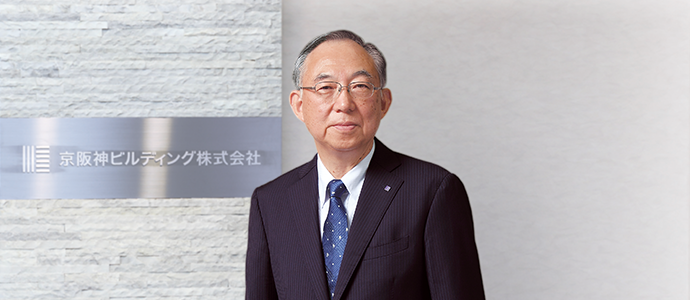 Koichi Minami, President
"Challenges from here:Into the new stage of growth."
We are striving to achieve stable business development and growth amid socioeconomic uncertainty.
As COVID-19 continues to wreak havoc, I would like to express our deepest gratitude to those who are working hard to prevent the spread of infection and rebuild society and economy.
In November 2020, we completed the construction of the Keihanshin Toranomon Building, which is a new construction under our Mid-Term Business Plan. Leasing activities are progressing smoothly as planned, expecting to drive further growth along with the completion of the Keihanshin OBP Building in April 2021.
In an era when the future economic outlook will likely remain uncertain, we aim to meet your expectations by leveraging our competitive business portfolio, which is not susceptible to economic fluctuations.
April 1, 2021
Koichi Minami, President