SUSTAINABILITY
Sustainability
Through its businesses, Keihanshin Building will achieve sustainable growth together with its stakeholders and aims to contribute to the realization of a sustainable society.
Sustainability Policy
Keihanshin Building aims to contribute to society through various corporate activities under the corporate philosophy "To provide valuable commercial space to contribute to the community." We believe that our initiatives for solving social issues through corporate activities will contribute to the sustainable development of society and will have a significant impact on our mid- to long-term enhancement of corporate value. Based on this belief, we will implement sustainability initiatives through business activities, setting forth our "Sustainability Policy" as follows.
We will make a united effort to implement initiatives based on the Policy and address sustainability-related challenges on an ongoing basis.
We will actively address environmental issues and aim to balance between a rich environment in the future and business activities.
1. Responding to climate change
2. Sustainable use of resources and contribution to recycle-oriented society
We will aim for the continuous development of society as a whole through collaboration with our stakeholders.
3. Contribution to customers
4. Dialogue with shareholders and investors
5. Collaboration with partner companies
6. Contribution to local communities
7. Initiatives for employees (Well-being initiatives)
We will continue to be highly transparent through maintaining compliance and disclosure of information.
8. Supervision of initiatives for sustainable management
9. Maintaining compliance
10. Disclosure and communication of ESG-related information
Sustainability Promotion System
Keihanshin Building has established Rules on Promoting Sustainability for the purpose of implementing various measures under the Sustainability Policy. We have a system in place for promoting sustainability under the Rules.
Sustainability Promotion Group
Under the supervision of the Director responsible for Administration who has execution responsibility, the Sustainability Promotion Group establishes systems and implement various measures for promoting sustainability and reports to the Sustainability Committee and the President who has the ultimate responsibility.
Sustainability Committee
In order to promote sustainability across the company, we have established the Sustainability Committee under the direct control of the President. The Committee works on various measures in cooperation with each department, with the Sustainability Promotion Group leading the efforts, and regularly reports these activities to the Management Meeting and the Board of Directors.
Structure
Initiatives
Information Disclosure Based on TCFD Recommendations
On November 26, 2021, we announced our support for the recommendations of TCFD.
Going forward, the Company will consider expanding the scope of information to be disclosed as it works to further improve governance and business strategies pertaining to climate change based on the results of the scenario analysis.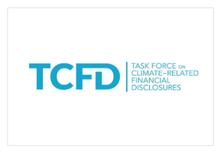 Sustainable Development Goals (SDGs)
Seventeen Sustainable Development Goals (SDGs) that the international community should work on together for sustainable global development, were set forth in the 2030 Agenda for Sustainable Development, adopted at the United Nations summit held in September 2015. As a member of society, we aim to contribute to these goals through our business activities.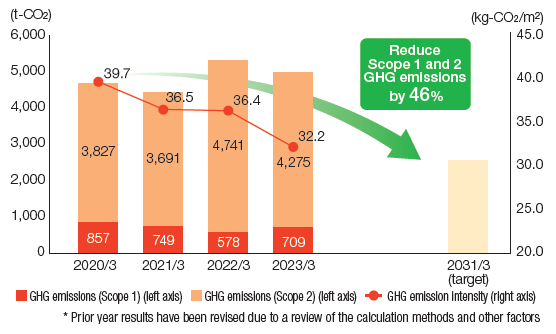 United Nations Global Compact (UNGC)
The United Nations Global Compact (UNGC) is a voluntary initiative that calls on each business and organization to show responsible and creative leadership to act as a good member of society and participate in the creation of a global framework for achieving sustainable growth.
Companies and organizations that sign the UNGC constantly strive to achieve the ten principles related to the protection of human rights, the elimination of unfair labor practices, the protection of the environment, and the prevention of corruption based on the commitment of top management who supports these principles. In March 2020, we signed the United Nations Global Compact and joined the Global Compact Network Japan to promote the initiative and further clarify our stance of promoting business management conscious of the SDGs initiative and sustainability.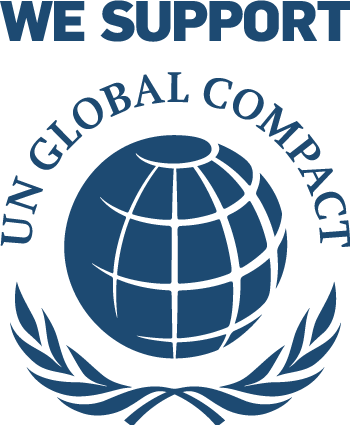 Human rights

Businesses should

Principle 1
Principle 2

support and respect the protection of internationally proclaimed human rights; and
make sure that they are not complicit in human rights abuses.

Labor

Businesses should

Principle 3

Principle 4
Principle 5
Principle 6

uphold the freedom of association and the effective recognition of the right to collective bargaining;
the elimination of all forms of forced and compulsory labor;
the effective abolition of child labor; and
the elimination of discrimination in respect of employment and occupation.

Environment

Businesses should

Principle 7
Principle 8
Principle 9

support a precautionary approach to environmental challenges;
undertake initiatives to promote greater environmental responsibility; and
encourage the development and diffusion of environment-friendly technologies.

Anti- Corruption

Businesses should

Principle 10

work against corruption in all its forms, including extortion and bribery.
Our Sustainability Themes
Contribution to related SDGs
Main Targets of Our Initiatives

Environment

Shareholders,
employees and partner companies

Customers

Local communities

Customers,
local communities,
environment

Environment and local communities

Relationship to Our Business

Environmental performance of buildings
Energy procurement

Management system and goals
How employees work
Relations with partner companies

All businesses (particularly the datacenter building business that plays a strong role in social infrastructure)

Tangible and intangible disaster countermeasures
Regional revitalization focused on buildings
Building accessibility
Community contribution activities

Construction and acquisition of new buildings
Operation management and disposal of existing buildings

Procurement of materials
Greening of buildings

Examples of Initiatives

Reduction of energy consumption through energy conservation
Reduction of greenhouse gases
ZEB investigation and verification

Execution of business plan
Workstyle reforms
Maintaining appropriate business transactions
Health and Productivity Management Declaration

Uncovering demand and resolving issues through activities such as interviews with tenants
Research into advanced technologies related to building construction

Improving earthquake resistance
Implementation of BCP and disaster prevention drills
Regional revitalization centered around buildings
Universal design
Human and financial contribution to the local community

Reduction of waste
Appropriate daily maintenance
Renewal of buildings

Implementation of environment-friendly procurement
Greening activities

Goals and Policies

Establish CSR (or environmental) policies
Formulate and promote an energy plan (procurement, energy conservation)
Promote ZEB
Promote CSR procurement (responsible procurement)

Mid-Term Business Plan
Formulate and promote a capital distribution plan
Formulate and promote a human resources development plan
Promote CSR procurement (responsible procurement)

Provide valuable commercial space

BCP measures
Adopt a policy of long-term ownership and preventive maintenance
Conform to barrier free standards
Adopt a policy for community contribution activities

Formulate and promote a waste reduction plan
Adopt a policy of long-term ownership and preventive maintenance

Establish CSR (or environmental) policies
Promote CSR procurement (responsible procurement)